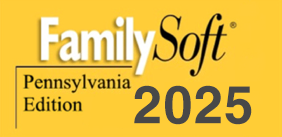 "We have always been here for you!"


Dear Valued Pennsylvania Family Law Practicioner:

I am Stephen Sooter, President of Legal+Plus Software Group, Inc. SupportCalc® and FamilySoft™ have been trusted for many years by hundreds of Pennsylvania family law practitioners to calculate child support and prepare the many forms you need in their family law practice. SupportCalc and FamilySoft are also widely used by the Pennsylvania court system and many state agencies. SupportCalc® and FamilySoft™ are the first, and clear leaders for calculating child and spousal support.

If you are a presently using our software, an update is now available to bring your software current with new tax rates that went into effect January 1, 2013. You should receive a letter from us giving you all the details about this tax update, including the price based on the number of licenses you have for your office. If you have not yet received a letter from us, please email us at tech@legalplus.com

If you are not a current customer, please call us at 1-800-637-1260. Our friendly and informative staff will discuss your needs and get you started using the best software available for your Pennsylvania family law practice.

Our goal is to continue providing you with the best software for your family law practice in Pennsylvania. Please call Legal+Plus Software Group, Inc. at (800) 637-1260.

Here is some additional information about the 2013 update we are offering to our customers.



Major 2013 FICA Changes

In addition to IRS tax table changes, the FICA ceiling has also changed, and the change is included in FamilySoft™/SupportCalc® 15.0. As you are probably aware, the congress has just changed Social Security Tax rate to 6.2%. The software has also accommodated the new "Additional Medicare Tax" of .9% that was added by Congress. Each and every client will be affected by this change.

You do not want to move forward in your current cases with inaccurate child support and spousal support calculations. ORDER FamilySoft™/SupportCalc® 15.0 TODAY to stay current with new tax laws!

But this is more than just a Tax Update. Throughout the coming year we will continue giving you FREE Quick Internet Updates about every month or so that include more powerful tools for your family law practice. So today you are getting more than just an update. You are getting a year worth of free updates. Here's just a sample of the exciting new features:

Enhancements for Windows 8 and beyond. Of course we will remain compatible with all previous versions of Windows (XP and above). We will continue to enhance and support your new computers as needed.

Tax Module Improvements: Easier ways to document and prove your case for your clients who itemize deductions on the 1040 tax form. Better Earned Income Credit and Alternative Minimum Tax modules. You will appreciate the new tax documentation printouts.

Non PA State Taxes. tools to assist in calculation and documentation non PA state taxes.

Detail Of Expenses for both the Child Support Worksheet and Financial Statement.

Improvements to SWIFT, the secure online client interview feature.

Enhanced warning messages, to help you easily navigate the program.

More Enhancements to PropertyCalc, our module that helps you manage the division of property.

Of course, other new features you request!

Extension of your FREE technical support. Your update entitles you to an extension of free technical support. You know how important it is to get your technical questions answered by our knowlegable and friendly staff.

Continued FREE use of SWIFT. SupportCalc's online client data gathering feature is unparalleled in it's value to help you serve your clients. Transfer information safely and privately with your clients.

As you can see, your update order ensures that you will continue enjoying all the benefits SupportCalc gives your law office. We continue to work hard to be a valuable partner with you!

Don't let your practice of law fall behind. You and your clients deserve the best, most current tools to do your job right. All at such a reasonable price.

Order your FamilySoft™/SupportCalc® 15.0 Update TODAY by emailing us at: tech@legalplus.com

You may also order by phone at 1-800-637-1260.

Sincerely,



Stephen L. Sooter, Esq.
President, Legal+Plus Software Group, Inc.